We all want to charge our phones as fast as we possibly can. If you're a MacBook user, you probably have at least once looked at your MacBook charger and wondered if you could plug it into your iPad and not blow it up.
Well, good news. Your iPad will be fine! In this article, I'll go over how you can charge your iPad with your MacBook charger and all the benefits of doing so.
Can I Charge My iPad With a Mac Charging Adapter?
It may sound weird, but yes, you can!
Modern iPads and iPhones can use any MacBook USB-C charger up to the 96W rating (Apple does not specifically endorse using its 140W USB-C charger with iPhone or iPad).
Is It Safe to Charge an iPad With a Mac or iPad Charger?
Modern iPads charge at a maximum of 27W.
Even if you're using a charger that can deliver greater than 27W, your phone will only charge at that level. Your iOS device won't utilize more power than is required.
The charger serves as a source of electricity in this case. However, it's ultimately up to your iPad to decide how much power it requires. As a result, any Apple USB-C battery charger is completely safe to use while charging your iPad.
It's understandable that using a higher-powered USB-C charger might appear risky. However, your iPhone or iPad determines the power it gets, not the charger.
Apple also does its own testing with the full line of its USB-C power adapters.
According to Apple, the following iOS devices are compatible with these USB-C fast chargers (18W, 20W, 29W, 30W, 61W, 87W, and 96W):
iPhone 8 and later
iPad Pro 11-inch (1st generation and later)
iPad Pro 12.9-inch (1st generation and later)
iPad Pro 10.5-inch
iPad mini 5th generation and later
iPad Air 3rd generation and later
Does My iPad Charge Faster With a MacBook Charger?
Fast charging your iPad offers around 50% battery from 0% in 30 minutes.
Even faster charging times are now available with the iPhone 13 Pro models. These devices can handle up to 27W of power, so if you use a 30W power adapter, your phone will charge lightning-fast.
In general, if you want your iPad to charge quickly, make sure it's at least a 20W charger.
How Do I Charge My iPad/iPhone With A MacBook Charger?
If you're confused why your iPhone charger won't fit into your iPad right away, it's because the cable is not compatible by itself. The same thing is true if you have an older iPad.
A modern Macbook has a USB-C charger. A modern iPhone has a lighting cable. In order to pull this off, you will need a USB-C to Lightning cable to plug into the charging block.
A modern iPad has a USB-C charge port. Older models have a lightning connector.
Related Reading
Does It Matter What Charger I Use for My iPad?
Using a non-certified connector might overheat and brick your phone. Apple-certified accessories are the only cables and chargers that won't damage your iPad.
For additional information on how to tell if Lightning connector accessories are genuine or not, go to Apple's Support page.
How Come My iPhone Did Not Come With A Charger?
Newer iPhone models do not come with a separate charger. You'll need to buy one or use an old one.
Starting with the 2020 iPhone 12 series, Apple smartphones will no longer come with a charger or earbuds in the box. This is can be beneficial for the environment since it should dramatically reduce e-waste.
Excluding the power adapter also reduces the size of the box. This implies that 70 percent more devices can fit on a shipping pallet en route to users. According to Apple, this allows the company to replenish shelves faster and reduce carbon emissions by 2 million metric tons per year.
What To Look For In A New Charger
Even though it's perfectly fine to charge your phone with your MacBook charger, it's always a better idea to have a dedicated charger for your iOS device.
Here's a list of some of the best cables you can find on Amazon:
Anker New Nylon USB-C Lighting Charging Cord
If you're looking for a reliable, high-speed USB-C to Lightning charging cord, then this cord won't let you down.
This certified MFi-compatible cord is perfect with your iPhone 11 and later. With a hard-wearing nylon exterior and bulletproof fiber core, this cable is built to last and can withstand up to 12,000 bends.
Plus, the 6 ft length ensures easy maneuverability and accessibility. This cord also comes with a welcome guide and a worry-free lifetime warranty.
Amazon Basics Nylon USB-A to Lightning Cable Cord
The Amazon Basics Nylon USB-A to Lightning Cable Cord is great if you want to charge your iPad by plugging it into your MacBook.
This premium quality cable is MFi-certified, meaning it's been designed to work seamlessly with your Apple devices.
The intelligent chipset provides fast and stable charging. While the wide-diameter wires ensure maximum charging speed.
The robust unibody connectors provide a secure fit and resist damage. This makes this cord one of the most durable and reliable charging cables on the market.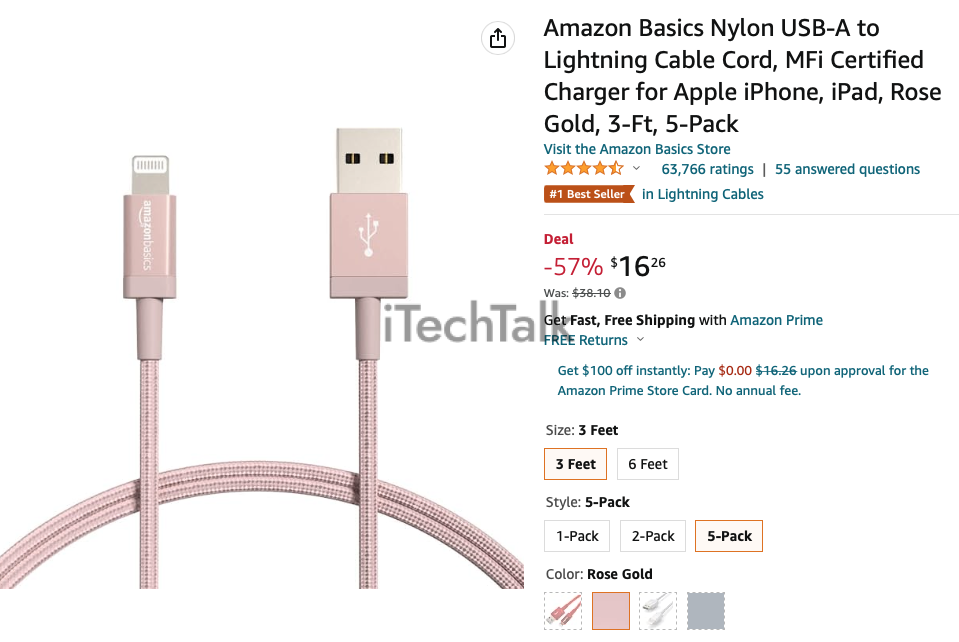 Apple 20W USB-C Power Adapter
If you have a great cable and you're just looking for a fast-charging power adapter, then this is your classic choice.
The Apple 20W USB-C Power Adapter offers safe and efficient fast charging for your home, office, or travel needs. Compatible with any USB-C enabled device, this power adapter is perfect for use with your iPad Pro or iPhone for optimal performance.
You can also use it to charge your iPhone 8 or later at lightning-fast speeds. In addition, the adapter works with AirPods, iPad, and Apple Watch.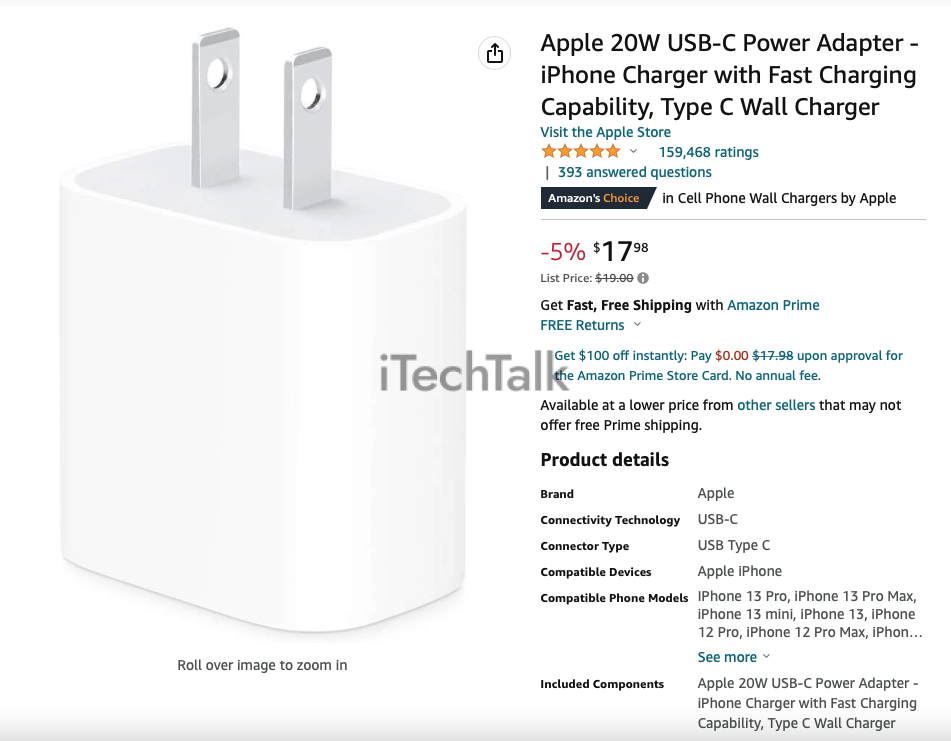 Apple MFi Certified 2 Pac: iPhone Charger (16 ft)
If you are in need for a very long charging cord, then check this one out.
These MFi-certified chargers are specifically designed for all Apple Lightning devices, ensuring compatibility and safe charging.
The braided nylon jacket and rugged aluminum alloy shell add an extra protection layer to the cable and connectors. The compact design makes it easy to take on the go.
If you enjoyed learning about how you can use your MacBook charger on your iPad, please let me know in the comments.
Also, share this article with anyone you know who fears charging their phone with their MacBook charger.