Due to how Apple builds its compartmentalized security system, it's tough to find third-party antivirus software that will remove a virus from your device. The good news is, it's also tough for a hacker to get a virus to infect your device in the first place, due to that same compartmentalized security system.
The best thing you can do to protect your device from a virus or malware is not to jailbreak your iPad, or you can download an Antivirus Software you can trust that will act as extra protection to keep anything you don't want out of your device. The best antivirus software you can find for the iPad is Norton Mobile Security.
There's nothing worse than your iPad slowing down or randomly crashing all the time. One thought always pops up in your mind: "Can I scan my iPad for a virus?"
Can You Scan An iPad For A Virus?
Unfortunately, it's kind of a complicated answer. The quick answer is no. Due to how Apple creates its compartmentalized "sandboxed" security system on iOS devices, it makes it very hard for third-party apps to clean the rest of your device.
However, there are ways you can prevent ever getting a virus or malware, and I will show you exactly how in the article below.
Related Reading
Will My iPad Get A Virus?
The App Store does a marvelous job of weeding out any possible virus from infecting your iOS device. The quick answer to that question: if you have an iPad, you generally don't have to worry about getting infected with a virus.
That's not to say that hackers have given up. Apple devices are a popular target for viruses and malware attacks, but most of the time, they don't work. When they do work, it's usually because the user has jailbroken their device.
Jailbreaking your device will remove the optimized Apple protection needed to block viruses. A jailbroken phone has a much higher chance of being affected by a virus than a non-jailbroken one.
The good news is, because of iOS's sandbox architecture, the malware assault will not be unable to access other applications or the operating system itself.
Should I Scan My iPad Using Antivirus Software?
Antivirus software is one of the most obvious temptations when it comes to security. Antivirus software works like a charm with Android, Windows, and macOS.
However, iOS's sandboxed architecture makes third-party applications inaccessible in such a way that they can't be used to fully secure a device. So the bottom line is, "scanning" your device for a virus may not work or be necessary due to iOS's "walled garden" approach to security.
Because of this, there are few dedicated iPhone and iPad antivirus programs. Most of these antivirus programs make it seem like they can clean your device, but they are more about preventative measures more than anything else.
For example, most of these programs offer VPNs to keep hackers away from your device.
There are, however, some more traditional solutions available. Before I cover these solutions, you must ensure that your device is actually battling malware or a virus.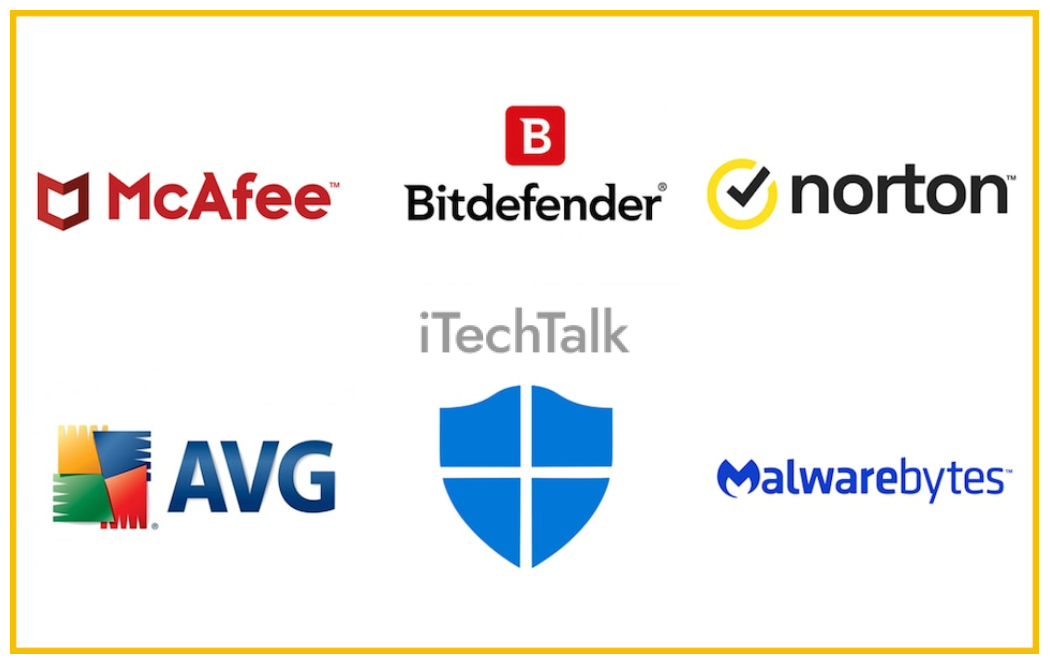 Signs Your iPad May Be Infected.
Sometimes, malware and viruses can give themselves away with certain quirks or abnormalities. Keep in mind, however, that some of these same indicators could be signs of hardware problems or software glitches.
If you notice any of the following things happening on your computer, it doesn't necessarily mean you have a virus. It is, however, a sign that you might have one.
Random Drops In Battery Life
If your battery life drains more quickly than usual, it's possible that malware is consuming system resources, which is draining the battery. Check your Battery Health in Settings > Battery > Battery Health to determine whether it's a hardware issue or a possible infection.
Your iPad Gets Hot For No Reason
If you've ever used your iPad to play a game, then you're aware that it gets pretty hot from the processing power required. If this happens when you're using a simple app, like Notes or Mail, it might be because there's a virus running in the background.
You Have New Apps You Don't Remember Installing:
This one is a big one.
If you start to notice applications on your device that you don't remember installing, there's a good chance malware is present.
Remove these apps as soon as possible and check if that helps.
Your Apps Keep Crashing
Again, this might be a malfunction with the system or your iPhone's memory, but it's also possible that malware is to blame.
Try updating the apps to see if that solves the problem.
Antivirus Software You Can Download
If you've determined that your iPad does have a virus on it, then it may be a good idea to download some antivirus software.
Just keep in mind that due to how iOS devices are maintained, there may not be a way for any antivirus software to actually help you.
Norton Mobile Security
Norton Mobile Security is my favorite iOS security software. It's not free, but it comes with a 60-day money-back guarantee for annual subscriptions, allowing you to install and try Norton on your iPad risk-free before committing to a subscription.
Norton has some of the best security features:
Protects your device from various threats, including phishing attempts, malicious SMS messages, and scam iOS calendar invites.
Surf the web with confidence, knowing your personal information is safe and secure.
Enjoy unlimited VPN data and Wi-Fi security scanning with 360 plans.
Advanced Identity theft monitoring, so your personal information is always safe and sound.
Norton's phishing protection is unrivaled, being able to detect more malicious and fake sites than any other iOS app.
Mcafee Mobile Security
McAfee Mobile Security is an app that offers a great range of iOS security features. It's not free, but its multi-device plans have a risk-free 30-day money-back guarantee.
McAfee's web protection blocked me from accessing several well-known phishing sites, including fraudulent banking login pages. Its web protection is still not at the level of Norton's, but it surpasses most other iOS security apps.
Mcafee Mobile Security has many great features:
Cutting-edge anti-phishing protection.
Wi-Fi scanner designed to keep you safe from malicious hotspots.
Identity monitoring and data breach alerts that keep you informed of threats to your personal information
Automatic system scan that checks for updates, so you're always protected.
The McAfee Wi-Fi scanner is quite decent, with an excellent VPN. It's worth looking into.
Bitdefender Mobile Security
The free iOS version of Bitdefender is restricted in its functionality. It does, however, include a VPN, and email data breach monitoring for one person. Plus, it comes with a Wi-Fi security checker
Although Bitdefender Mobile Security offers a great free VPN, it doesn't have as many features compared to other iOS antiviruses. Even its paid plans are lacking in comparison.
However, Bitdefender's multi-device paid plans offers one of the most affordable options on the market. It comes with a 30-day money-back guarantee, allowing you to explore this service risk-free.

I hope you enjoyed this article and that you're not too disappointed in not being able to scan your iPad as intuitively as you would a desktop or laptop.
The good news is, as long as you don't jailbreak your phone, your iPad should be as safe as it was when you first bought it. This is due to Apple's perfecting its "walled garden" approach to security.
What do you think about all this? Leave a comment below, and share this article if you liked it.