Apple's Magic Mouse is a fantastic device, but it's also known to be a little quirky.
Some users have complained that it keeps disconnecting. If you're reading this article, then you most likely know how this feels.
Don't worry! I will lay out nine ways you can fix your connectivity issues.
Magic Mouse 1 VS Magic Mouse 2
Before troubleshooting the problem of your Magic Mouse constantly disconnecting, it's essential to understand the differences between the Magic Mouse 1 and the Magic Mouse 2.
Magic Mouse 1
The Magic Mouse 1 has a battery compartment for either regular Alkaline batteries or your own rechargeable batteries. If you want to use rechargeable batteries, you will have to remove them from the mouse and charge them in an external charger.
The most concerning thing about the design of the Magic Mouse 1 is the compartment cover. The cover is known to cause problems due to the cover falling off or not fitting securely in place.
Magic Mouse 2
The only true difference between the Magic Mouse 2 and 1 is that the new Magic Mouse has a built-in rechargeable battery. This is great for those who like the convenience of not needing to buy and constantly change out the batteries.
However, when the rechargeable battery for the mouse dies, you will need to replace the entire mouse, and this mouse is not cheap.
The new magic mouse also has the annoying design of the charging port being on the bottom of the mouse. This makes the Magic Mouse unusable while charging.
How To Stop Your Magic Mouse From Constantly Disconnecting
Here is a list of nine ways to solve your Magic Mouse's connectivity problems.
1: Check The Bluetooth Connection
First, make sure that the mouse is properly paired with your computer. To do this:
Open up System Preferences and click on Bluetooth.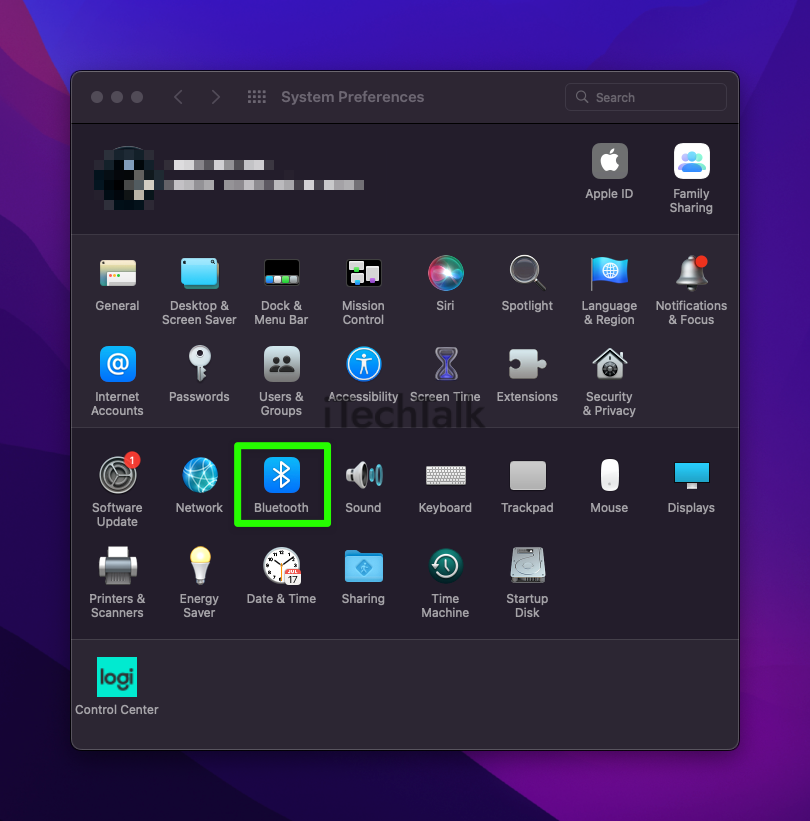 Underneath My Devices, you should see your mouse listed.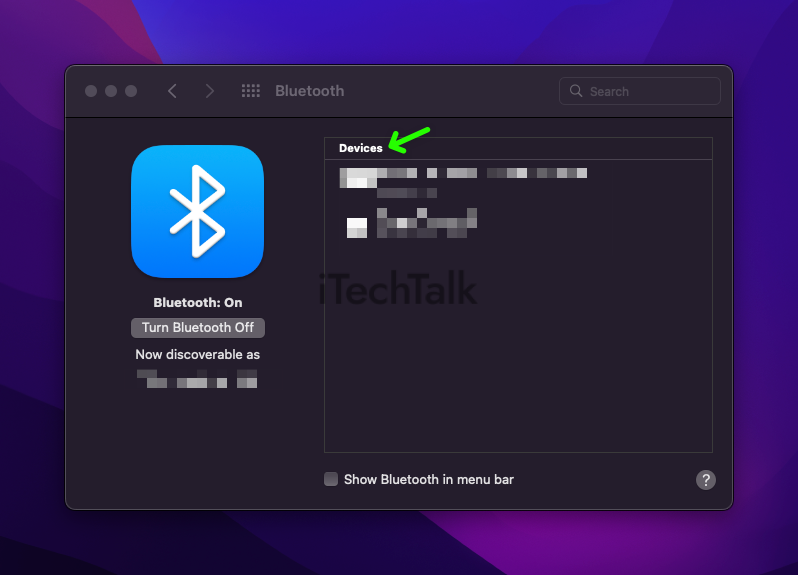 If it's not, turn your Magic Mouse off and back on again to try and get the device to show up on the list. If it still doesn't, that means your mouse could be defective.
If the mouse is already listed under My Devices but keeps disconnecting, try restarting your computer. Sometimes a simple restart can fix the problem.
2: Turn Off Your Bluetooth And Turn It On Again
It's possible that a software glitch disconnected your Bluetooth, thus resulting in a Magic Mouse disconnecting issue. You can solve this problem by turning off your Mac's Bluetooth and then turning Bluetooth back on again. To do this:
Open System Preferences.
Click on the Bluetooth icon, then turn it off.
Wait for at least 15 seconds.
Toggle Bluetooth back on.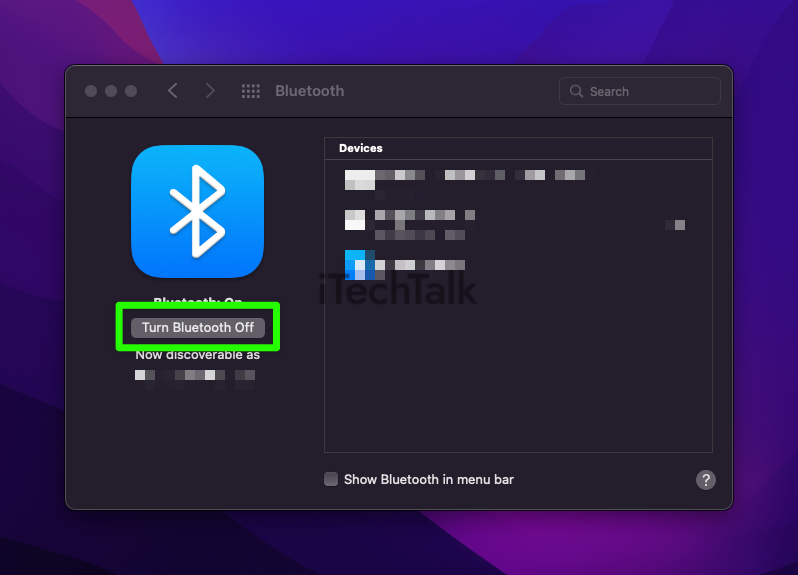 3: Unpair And Re-pair
If that doesn't work, try unpairing and then re-pairing the mouse with your computer. To do this:
Open System Preferences and click on Bluetooth.
Underneath My Devices, you should see your mouse listed.
Click the "x" button to unpair the device. When prompted, click Remove to remove the device.
Once your mouse is removed, click on the + button to re-pair the mouse to your Mac.
4: Remove And Reinsert The Batteries
If your batteries aren't fitting snugly, that may be the reason why you're having issues with your Magic Mouse disconnecting.
When batteries are loose, one symptom is sudden disconnection when you move the mouse abruptly. You can quickly fix this problem by removing and then firmly reinserting the batteries.
This is only applicable to the Magic Mouse 1.
5: Replace The Batteries
Batteries don't last forever. If your mouse is still randomly disconnecting, try replacing the batteries in your mouse. Low batteries can sometimes cause connection problems.
The Magic Mouse driver software will notify you when your batteries are running low. Still, the driver may not be able to detect your battery level for some reason. Replacing the batteries is always worth a shot.
Again, this solution is only applicable to Magic Mouse 1.
Related Reading
6: Update Your Computer
Another thing you can do to stop your mouse from disconnecting is to make sure that your computer is up-to-date.
Apple has been known to release updates that fix connectivity issues with their devices. Make sure that you have the most recent version of OS X installed on your computer and that all of your other software is up-to-date as well. To check if you have an update available:
Open System Preferences.
Click on Software Update
Click Restart now if you're ready to download the software update.
You can also tick the box that says Automatically keep my Mac up to date so you won't have to worry about doing this process again.
7: Update Your Drivers
If the mouse is properly connected but still disconnects randomly, you can try updating the drivers.
Drivers are software that allows your computer to communicate with hardware devices. If drivers are outdated or corrupted, it could cause connection issues.
As long as you run software updates on your Mac, the drivers for your Magic Mouse will always be updated. If you're using the Magic Mouse with a windows device, you will have to update your drivers through the Boot Camp Support Software.
8: Check For Hardware Issues
If the problem persists, it may be due to a hardware issue with the Mouse.
To check if this is the case, try connecting the Mouse to another computer or compatible device. If you experience the same problem on another device, it means something is wrong with the mouse.
9: Try Apple Support
When it comes to dealing with a faulty magic mouse, contacting Apple Support is more than just a last resort. Contacting Apple Support is the best way to troubleshoot and resolve the problem.
Apple Support staff are trained in all things Apple, including the magic mouse. They will be able to provide solutions that may not be readily available to the average user.
In addition, if there is a technical defect with the magic mouse, Apple Support may be able to arrange for a repair or replacement under warranty.
It's also worth mentioning that dealing with product issues through official channels like Apple Support helps improve customer experience and can contribute to future product development and innovation.
Did one of these solutions fix your Magic Mouse disconnection issue? Leave a comment and let me know.
Also, if you know someone who's struggling with their Magic Mouse staying connected, please share this article with them.