It can already be annoying to buy a new phone. Do you really need to worry about the phone being SIM locked as well?
Unfortunately, yes. Don't worry; the following article will tell you everything you need to know about SIM-locked phones.
What Does SIM Locked Mean?
SIM lock is a software restriction installed on the service provider's smartphone or cell phone. This restriction is put in place to limit the usage of mobile phones with SIM cards from other networks.
A SIM-locked iPhone is a phone that can only be used on specific networks. This does not block your phone completely, but it does prevent access to calls and the use of data from your contracted provider.
If you have an iPhone that is SIM-locked and you want to use it on another carrier's network, you will need to unlock the phone.
There may be some requirements that you need to meet in order to get the phone unlocked. Such as paying off the remainder of your contract or proving that you have been a customer for a certain amount of time.
Once you have met these requirements, the carrier will provide you with an unlock code that you can use to unlock the phone.
How to Enable/Disable SIM Lock on iPhone?
As your iPhone's SIM card holds essential data like your phone number and contacts, it is crucial to keep it secure. This is where SIM Lock comes in to help protect your information.
You can turn your SIM pin on or off:
First, go to Settings > Cellular > Sim Pin.
From here, you can turn your SIM Pin on or off.
When asked, enter your SIM Pin. Enter the default SIM Pin provided by your carrier. Just remember not to try and guess the number if you don't have it. You can find this number on the paperwork that came with your wireless plan. You can check your carrier's customer service page if you don't have your original paperwork.
Tap Done when you're finished.
What Should You Know Before Unlocking The SIM Lock?
If the PIN is entered more than 10 times incorrectly, the SIM will be blocked permanently, and you will have to purchase a new one. By default, the SIM PIN is "1234" unless you have changed it. It is advisable if you forgot the PIN not to try too many times.
Related Reading
How to Remove SIM Lock by Carrier
Sometimes removing the SIM Lock on your phone depends on your carrier. Doing so is different for each carrier.
Unlock SIM on AT&T
If your AT&T phone is locked, here's how to unlock it:
Note the IMEI number by dialing *#06# on your phone.
Visit the official website and provide some basic information. This includes your AT&T mobile number and some related account details.
SIM Unlock on T-Mobile Network
If you want to unlock your T-Mobile device:
Go to Settings and click on the Network Setting tab.
Select the Unlock option.
Verify that your device is included on the list of eligible devices before proceeding with the unlocking process.
You must request the unlock code from T-Mobile, and they will handle it for you.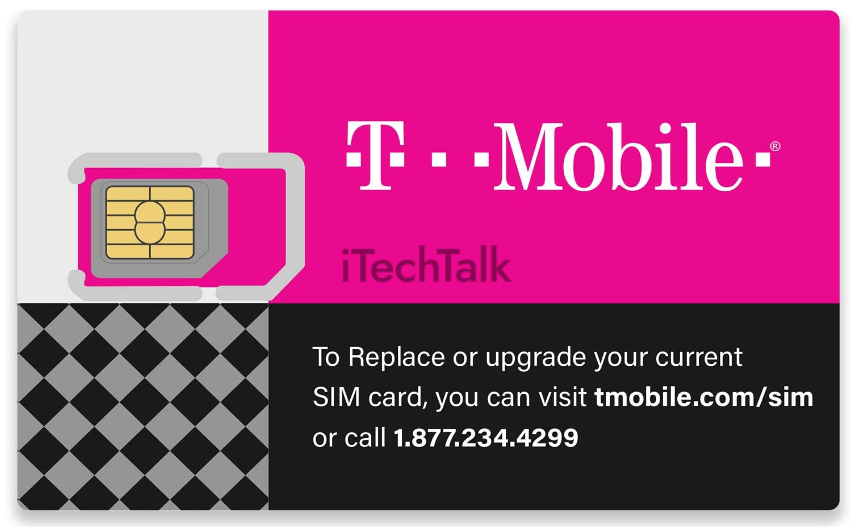 Unlock Verizon Smartphones
Verizon Mobile sports an Auto-unlock Feature for all its phone.
If you buy a prepaid or postpaid Verizon mobile phone, it will be locked for 60 days after activation. The phone will be unlocked automatically after the 60-day lock period has ended. The sim then never locks again, and you may use it without restriction after that.
Military members can contact Verizon to have their SIM lock removed within 60 days of joining the military.
Is SIM Unlocking Safe?
SIM unlocking is completely safe. You may use the device anywhere after you unlock it, and there is no security risk with SIM-unlocked phones.
Can I Purchase A SIM Locked iPhone?
It is usually a bad idea to acquire a SIM-locked iPhone. If you acquired an iPhone that was previously locked and you want to use it with another network, you may have it unlocked and reset at any official Apple store. Ensure you get an unblocked SIM-unlocked iPhone if you're buying a secondhand phone.
I hope you enjoyed this article and that it was helpful for you. Please leave a comment below and let me know how things went for you unlocking your phone.
Also, please share this article with anyone you know who wants to know more about unlocking their phone.