I've had to trade in many desktops over the years, and my biggest fear each time is losing important data. It turns out that I shouldn't have had this fear. It's easy to reset the Macbook pro without losing data!
To follow along with these tutorials, you will need:
Your Macbook Pro is plugged in and ready to go.
An external storage device.
Also, this process will work for a MacBook air as well.
Erasing All Content And Settings VS Resetting Macbook Without Losing Data
When you Reset All Settings on your Mac, you will be resetting your WiFi settings, Bluetooth settings, and any other settings you've saved to your computer.
A factory reset will restore your computer to how it was before you turned it on for the first time.
Reasons To Reset Macbook Pro Without Losing Data
So why would you want to reset your computer? Why risk losing your data at all? There are a few reasons:
You need to sell your computer – This is the most likely reason. Selling or trading in your computer without performing a factory reset is a bad idea for your identity and privacy.
Performance and Reoptimization – If you're experiencing slowdowns or your apps are getting laggier and laggier; it may be time to perform a reset. It may seem like a pain to do, but depending on how slow your computer is, it should be worth it.
Viruses – Apple is known for not having to deal with viruses as much as Windows, but Apple computers are not invincible. If you have a virus you can't get rid of; a reset should do the job.
How to Backup Mac Before Resetting to Factory Settings
The last thing you want to happen after resetting your Macbook pro is to lose any valuable data. To prevent this, make sure to back up your hard drive.
If you have an external storage device, you can back up your data manually. Or you can back up to the cloud or through Time Machine.
Back-Up To iCloud
Open System Preferences by going to Apple Menu > System Preferences and then choose iCloud.
Click on Apple ID and log into your account if you're not already logged in.
In the left side menu, select iCloud and sign in if prompted.
Make sure iCloud Drive is checked on. Click on Options next to it.
You will be presented with a list of all the apps and programs you can have backed up. Check on everything you want to be backed up and click on Done.
You now have your entire Mac (or the parts you chose) backed up to the cloud.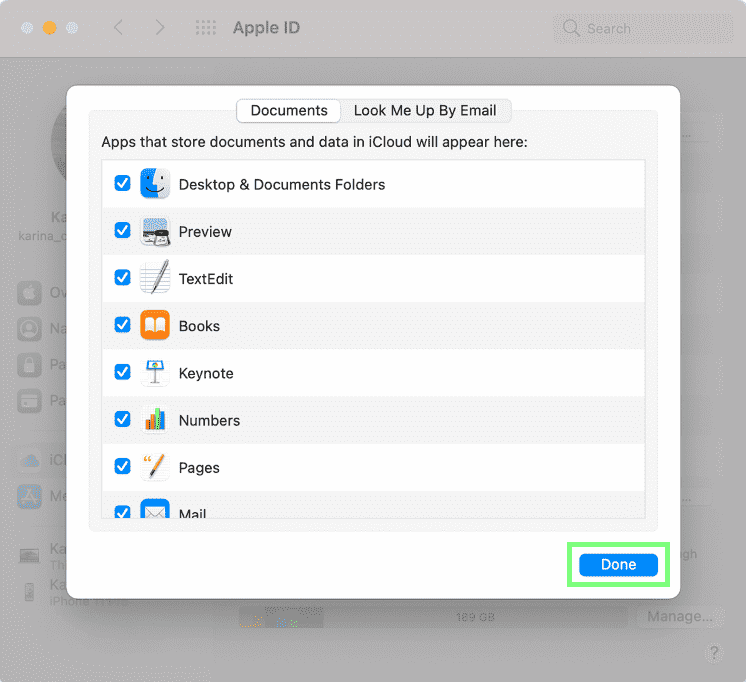 Back-Up To Time Machine
Connect your USB or Thunderbolt external storage device to your computer.
Open up the Time Machine Preferences by going to Apple Menu > System Preferences, then click Time Machine.
With the preferences open, click on Backup Disk.
Click on the name of the disk you want to use and click on Use Disk.
Your Macbook Pro is now backed up to your external device.
How to Factory Reset Mac Without Losing Data
Step 1: Sign Out Of iTunes
If you are clearing your MacBook to sell it, you need to deauthorize your Mac from iTunes. That way, in the future, your iTunes account will have no connection to the computer you're selling.
To deauthorize iTunes:
Launch the iTunes App.
In the Menu Bar, select Account.
Go to Authorizations > Deauthorize.
Type in your Apple ID and password to deauthorize your Mac.
Step 2: Turn off iCloud
Before trading in your laptop, you also need to make sure there is no lingering cloud data. This includes reminders, notes, or bookmarks still interacting with the device.
From the Apple Menu, select System Preferences.
On the sidebar, choose Apple ID and click Overview.
Click the Sign Out button to sign out of the cloud service.
Step 3: Reset Non-volatile RAM (NVRAM)
Your Mac utilizes NVRAM to save settings like your sound volume, screen resolution, start-up disk, and more. Clearing the NVRAM will reset the values of all your computer's modified functions.
Shut down your computer.
Turn your computer back on while holding Option + Command + P + R. Release the keys after 25 seconds.
Your computer will do a semi-restart, indicating the reset of the NVRAM.
Step 4: Erase The Mac Startup Drive
Now that all your data is backed up and you've signed out of all your synced apps, you can now wipe everything off your disk.
From the Apple Menu, select Restart.
While your computer boots up, hold down the Command + R keys until the Recovery Mode Window pops up.
Go to Utilities > Disk Utility. Press Enter to continue.
Your built-in start-up disk is named Macintosh HD (unless you happened to rename it). Select this disk and click Erase in the Top Menu.
You will be prompted to fill in the following information:

Name: Macintosh HD
Format: APFS OR Mac OS Extended.

Click on Erase and provide your Apple ID if asked to.
Related Reading
How To Reinstall macOS and Bring Back Data From Backup
Now that your Macbook Pro has been officially reset, you now need to reinstall Mac OS using your Time Machine Backup. You can use Migration Assistant to do this.
Ensure that your Time Machine backup is connected to your computer and turn it on.
In your application folder, find the Utilities Folder and open up the Migration Assistant. It's also possible that your Mac starts up with a setup assistant, where you can use the included migration assistant.
When the option pops up, select "Transfer from Time Machine backup," then click Continue.
Select the backup you wish to use and click Continue.
You will be presented with a list of information you'd like to transfer to your Mac. Select the data to transfer, then click Continue.
Wait for your transfer to go through. It may take several hours.
What to do After Resetting MacBook Without Backup
So what happens if you reset your computer to factory settings without backing up your data? Does that mean that your data is lost forever?
Actually no.
There's a data recovery tool called Remo Recovery that can potentially save the day.
Remo Recovery has an easy-to-use interface as one of the top-rated Mac recovery tools. This makes it easy for you to recover any data that was forgotten during the backup process.
Key things to note about Remo Recovery:
Works on many different storage drives, such as USB, Memory Cards, SSD, etc.
Has the ability to recover from file systems such as HSFX, ExFAT, APFS, HFS, etc.
Can recover deleted, malformatted, lost, or reformatted data.
The ability to recover over 300+ file types from your backup.
Remo Recovery is a free download.
I hope you enjoyed this article and that it helped you factory reset your computer. Please leave a comment below and let me know how everything went.
Also, please share this with someone you know who needs to factory reset their Macbook Pro.