Many people receive MSG files by email on their Mac computer and quickly learn the bad news: You can't natively open an MSG file on a Mac.
The good news is, there are ways to open MSG files on Mac. The article below will save you time and let you know how you can open an MSG on a Mac.
What exactly is an MSG file?
MSG stands for Microsoft Message File.
An MSG file format is used by Microsoft Outlook, a component of the Microsoft Office suite. An MSG file contains data such as emails, reminders, contacts, and appointments that are stored in Outlook.
Outlook uses MSG files to archive and store e-mails as well as other mail data. Despite the fact that they are popular, opening MSG files and displaying the message data on a Mac device is not simple.
Mac systems rely on Apple's proprietary mail app Mail, which does not support importing external file formats for messages that contain email data.
Can I Open MSG Files On My Mac?
While there is a Mac version of Outlook, it cannot open MSG files created by the Windows software. This is because the MSG format is unrecognizable to the Mac System, which uses EML instead.
You may not be able to open MSG files directly with a Mac, but there are workarounds that I will show you now.
Related Reading
How To Open MSG Files On Mac
Open Your MSG File Using The Outlook Website
This one is a bit strange. You can't open an MSG with the Outlook app itself on a Mac, but you can open one on the Outlook website. By forwarding your MSG file to your Outlook account, you can log in to your account in your preferred browser and open the file there.
In order to do this, you first need to create an Outlook account if you don't have one:
Go to Outlook Website.
Click on the Create Free Account button.
Create your account name and your password.
Enter all the additional details that Microsoft requires.
You will be presented with a CAPTCHA. Solve it, and your account will be live.
After your Outlook account is live and ready, you can now email your MSG file to your account:
Email your MSG file to your new Outlook account as an attachment.
Using your favorite browser, login into your Outlook account. Locate the MSG file that you emailed.
Double-click the MSG file, and it will open in your web browser.
Install Windows On Mac
You can install Windows on your Mac computer. You can use Bootcamp Assistant or a Windows virtual machine to do this.
Bootcamp Assistant is a built-in utility on Intel Macs that allows you to create a Windows partition. This will enable you to run Windows programs like Outlook for Windows directly on your Mac.
This process can take a while, but downloading Windows will let you open MSG files.
Install An MSG Viewer
MSG viewers are designed to open MSG files for people who only operate in the Apple ecosystem.
There are numerous MSG viewers in the Mac App Store. Some MSG viewers are free, while others provide trial versions with limited functions.
One of the best MSG viewers you can find is Sysinfo MSG Viewer. This secure, risk-free tool lets you manage and view MSG files.
Sysinfo MSG Viewer software allows users to read and view data stored in MSG files. It also permits you to save the MSG file data into a PDF format, which you can open with Adobe Acrobat Reader or any web browser.
Some of its key features include an easy-to-use GUI, compatibility with all versions of Windows OS, and support for more than 20 languages. Plus, it's free!
Access Your MSG File With A File Converter
Zamzar is a website that helps you convert files from one type to another. For example, you could convert a Word document into a PDF, or an MP3 file into an AAC file. They also support the conversion of MSG files into a number of other formats.
First, Zamzar to convert your file, head to their website and select the Convert files button near the top of the screen. You'll be asked to select the file you wish to convert. Choose your MSG file. Now select the format you want to convert the MSG file into. In this case, we're converting it to an EML file.
The next page will ask you for your email address. Zamzar will send you an email with a link to download the converted file once it's done. Finally, hit the Convert button and wait for Zamzar to do its work. When it's done, you'll be able to download the new file using the link in your email.
There are a number of MSG viewers for Mac that you can use to open MSG files on your computer. These include MsgViewer, Apple Mail, and Mozilla Thunderbird. While MsgViewer is a paid program, Apple Mail and Mozilla Thunderbird are both free.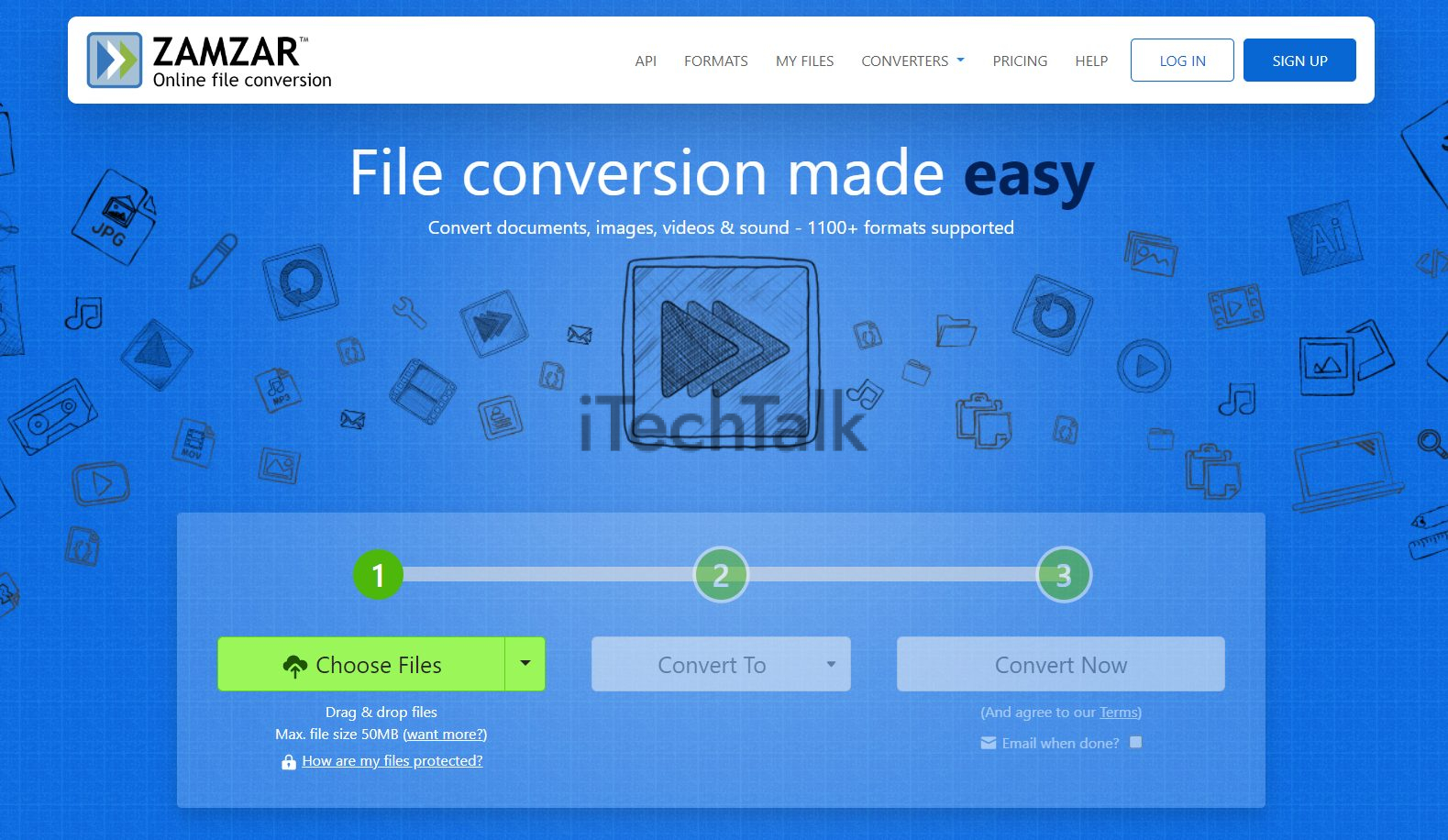 I hope you enjoyed this tutorial and managed to open your MSG file on your Mac.
Let me know which method worked for you in the comments. Also, please send this article to anyone you know who's struggling with opening an MSG file.