Are you trying to open a DJVU File on your Mac computer, and you're unsure where to begin? It's actually really easy to open one of these files with the right third-party program.
This article will show you the best programs you can find to open DJVU files.
So let's jump in.
Related Reading
How To Open DJVU Files on Mac Using Cisdem
There are a few great programs out there that can open DJVU files. The most popular option is Cisdem Document Reader. This program is an all-in-one PDF and DJVU viewer, which allows you to view, annotate, convert, and save DJVU files.
To open a DJVU file with Cisdem Document Reader on Mac:
Visit the official Cisdem Document Reader website and download it.
Once the program is downloaded, click Open File and navigate to your DJVU file. Alternatively, you can drag and drop your file into the document reader window.
The DJVU file will now be imported into the program. You can now zoom, bookmark, rotate, and do anything else that Cidem allows with any other file type.
If you need to add more DJVU files, you can click the + button to import and view more.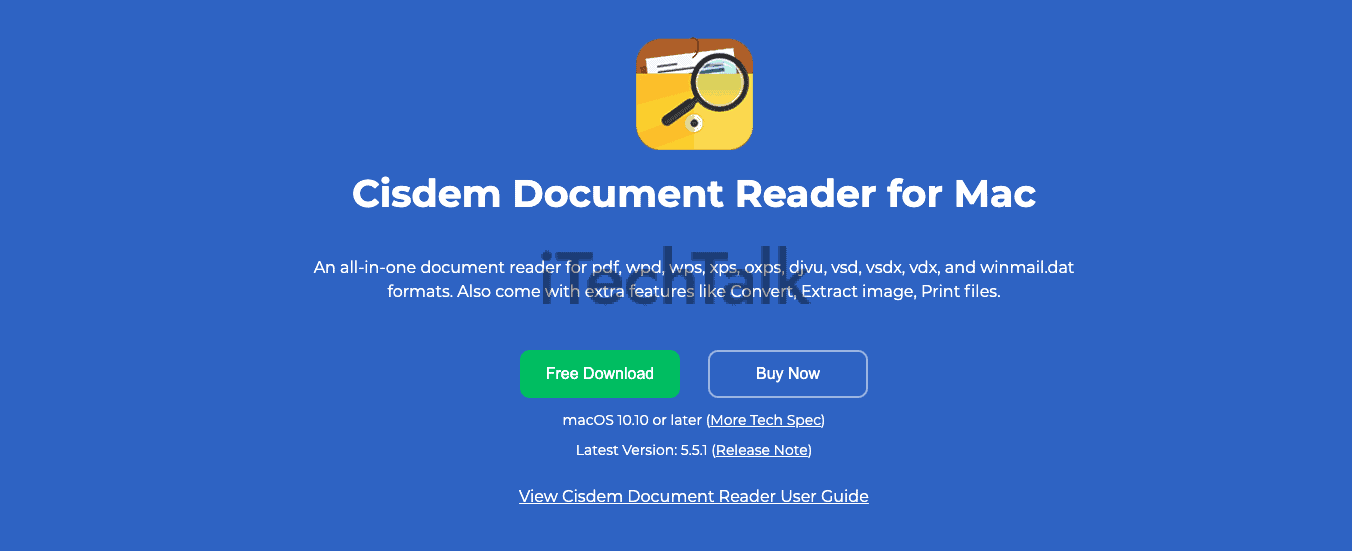 How To Convert A DJVU Files To PDF With Cisdem
If you're looking for a way to convert DJVU files on Mac, you can use Cisdem Document Reader to convert DJVU files to PDF, and even use the built-in "Print" command to export them as images.
This is a great solution for when you need to send DJVU files to someone in a universal format. To do this:
If you haven't already, download and install Cisdem Document Reader on your Mac.
Once the installation is complete, launch Cisdem Document Reader.
Click on File, then click Open.
Select the DJVU file(s) that you want to open.
Your files will now be open to view in the Cisdem Document Reader. To convert them to PDF, click on Export, then Save As, then click on Options.
In the drop-down menu, choose PDF. You can choose to export a single DJVU page as a PDF, or the entire DJVU file.
Click Save to confirm.
You can now view the DJVU file on your Mac, as well as annotate and save it.
Cisdem Document Reader is an incredibly powerful tool for viewing and managing PDFs and DJVU files. With this program, you can easily open a DJVU file on Mac OS and access its contents.
This makes it a great solution for anyone who needs to open, view, or convert DJVU files on their Mac.
A lifetime plan for Cisdem Document Reader is $29.99.
How To Open DJVU Files With ACDSee Photo Studio
ACD Systems ACDSee Photo Studio is a software for Windows that lets users edit digital images and manage photos.
This powerful software can touch up and edit photos taken by any type of digital camera. Not to mention, it can handle thousands of digital photos at a time.
Apart from DJVU, ACD Systems Photo Studio also works with popular file formats such as ABR, APD, ADTS, BMP, ZIP and PDF.
To open a DJVU file with ACDSee Photo Studio:
Download ACDSee Photo Sudio at the official website.
Once downloaded, open the ACDSee Photo Manager and navigate to the folder where the DJVU is located.
Select the DJVU file that you want to open and click Open With from the context menu.
A list of compatible programs will appear in a drop-down menu. Select ACD Systems ACDSee Photo Studio and click Open.
The DJVU will open in the ACD Systems Photo Studio, where you can edit, touch up or print it.
When you are finished editing, click Save As from the File menu to save your changes as a DJVU file.
Finally, click Save to finish. The new version of your image will be saved to the same folder you opened it from with the changes you made.
With ACD Systems Photo Studio, you can easily edit and manage large collections of photos with ease. It provides powerful tools for organizing and editing digital images that are easy to use for both novice and professional photographers alike.
Visit the official website to review the many different price structures.
One Of The Best DJVU Readers: DjVuLibre DJView
DjVuLibre is another popular software that can open DJU files. It is reliable, and it is maintained by DJVU's original inventors.
It is a free, open-source software and is available for macOS operating systems. It comes with an intuitive interface that allows users to preview DJU files and do basic editing tasks such as rotating pages, cropping images, or adding annotations.
DjVuLibre also includes advanced features like text-to-speech support, batch processing of multiple documents, and support for various plugins. Its OCR feature can extract text from DJVU files, making it easier to search through them.
To Open A DJVU file with DJVULibre:
Download and install the DiVuLibre software at the official website.
Once downloaded, click Open from the toolbar.
Navigate to the DJVU file you want to open, then click Open.
The file will open in the main window of DjVuLibre, and you can view it, edit it or save it as required.
DjVuLibre is an excellent choice for viewing, managing, and editing DJVU files. It comes with a range of features that make it an ideal solution for those who need to work with these types of files.
Visit the official website to review the various price structures.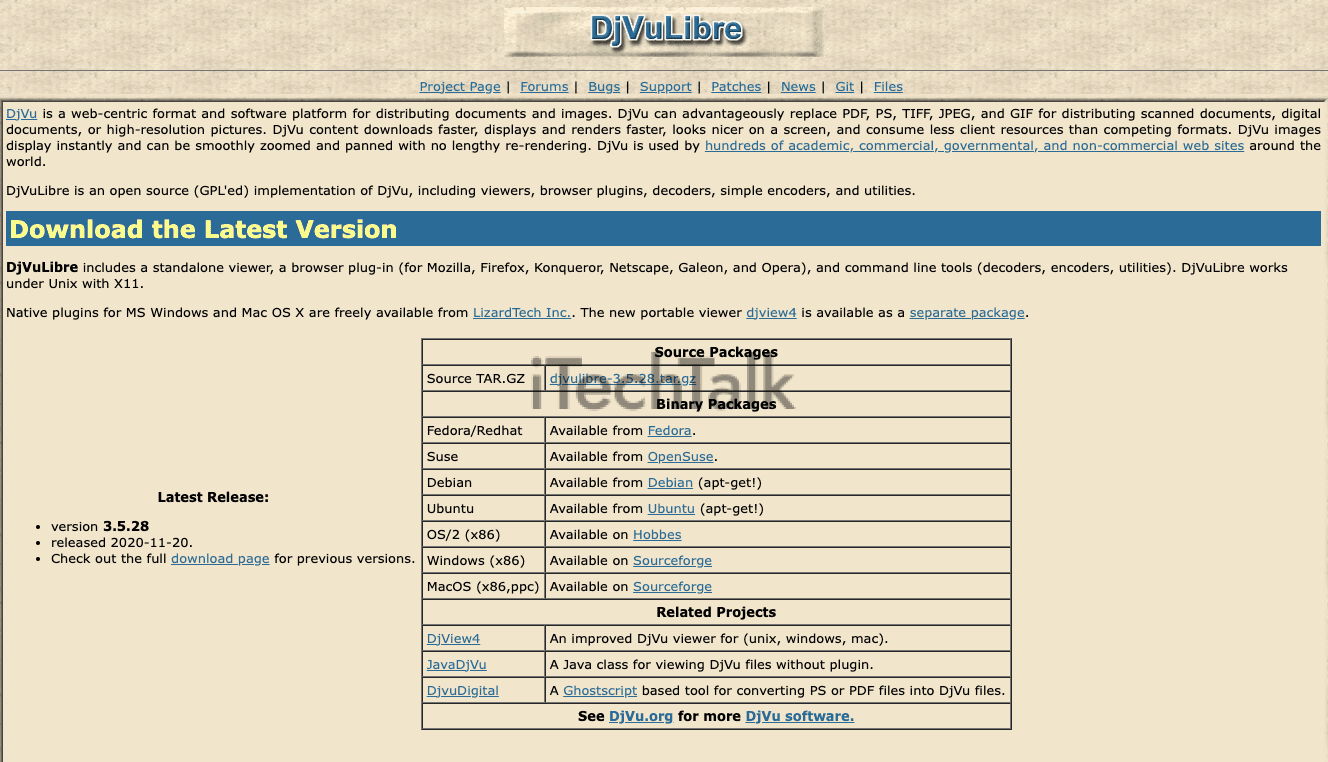 I hope you enjoyed how to open DJVU files on your Mac. Also, please share this article with anyone who is also having trouble opening these files.