If you're a medical student or doctor, you've probably come across DICOM files. Or, maybe you use them all the time on your Windows PC and want to open them on your Mac. This article will show you the required software needed and give you a list of the best third-party viewers to open your DICOM files.
Related Reading
Required Software To View DICOM Images
DICOM, or Digital Imaging and Communications in Medicine, is the standard way to communicate and manage medical imaging information and related data. The software needed to open digital x-ray files is called DICOM images.
DICOM viewers allow radiologists and other medical professionals to view DICOM files. DICOM software also typically includes a DICOM viewer, DICOM converter, DICOM editor, DICOM server, and DICOM printer. Additionally, many modern software packages offer advanced features such as 3D imaging support and integration with Electronic Health Records (EHR) systems.
For many DICOM Images, you will need an external optical disc drive. Modern-day Macs don't come with a built-in drive, but you can find one easily online.

How To Open DICOM Images On Mac
For viewing DICOM images, there are several free and commercial DICOM viewers available. These DICOM viewers provide features such as zoom, panning, window/level adjustments, and image information display. Some DICOM viewers also offer advanced features such as measurements, annotations, and DICOM Structured Reporting (SR).
To open DICOM images on your Mac:
Insert the disc with your DICOM images into your external disc drive.
Launch your DICOM viewer.
Depending on your DICOM viewer, look for the word Import, or select File, then click Import DICOM Files.
Select your external drive, and navigate to your DICOM file.
Select Open.
The images might take a few minutes to load into your database. You can then be able to view your DICOM files.
Two More Ways To Access DICOM Files
If you don't want to deal with an external disc drive, there are two more ways you can access your DICOM files online.
DICOM Library
The DICOM Library is a popular database for viewing anonymized DICOM images. It's easy to use – simply upload your files from your laptop or mac and view the images. There's no need to download any extra software.
DICOM Library allows you to modify images and upload photos to different screen quadrants.
You can examine brain scans from multiple perspectives at once and take precise measurements. You're also able to download images for further review.
OsiriX Viewer
The OsiriX Viewer is an online database filled with anonymized datasets and DICOM images. If you're a student, curious onlooker, or professor who wants to learn more about this topic, then the OsiriX Viewer might be a great option for you.
OsiriX Viewer is compatible with Mac, so you can view DICOM images. However, if you don't have a DICOM image viewing software installed on your device already, then you won't be able to open the files from this site.
Related
The Best Third-Party DICOM Viewers For Mac
When it comes to DICOM image viewing, you have the option to choose from several third-party applications. These application options come at different price points; free and paid versions are both available on the market. In general, though, the paid versions offer more or better features than their counterparts.
The application you select is based on your planned use of the software. People read DICOM images for various reasons, each with its own specific needs. For example, someone who teaches anatomy will have different requirements than a medical doctor.
Here's a list of the best third-party software to open your DICOM files:
Horos
Horos is a great option for professors who need to make presentations, as it has various tools for manipulating images. It also comes with comprehensive tutorials that explain how to use the software, making it easy enough for beginners.
Also, Horus comes with an optional plug-in that allows you to upload your images to Radiopedia. Radiopedia is considered by many the best free online resource for case studies and articles in radiology.
Horos works best on Mac OS versions 10.8 or higher. If your machine isn't up to date, you should try another DICOM viewing software.
Post DICOM
Post DICOM allows you to perform image manipulations, 3D reconstructions, MIPs, MRPs, and image fusions; it also comes with an additional 50GB of complimentary cloud storage. This is especially beneficial because DICOM images are often high-quality and take up significant memory space.
By storing DICOM images in a cloud environment, clinicians can better manage their imaging data while providing faster access and improved security. Furthermore, Post DICOM gives users unlimited access to the DICOM metadata stored within each image file, which can be used for research and analysis.
Post DICOM also offers a secure, cost-effective platform for sharing DICOM images amongst colleagues in different departments or locations. This easy-to-use platform simplifies transferring DICOM files to other healthcare providers, ultimately leading to improved patient care quality.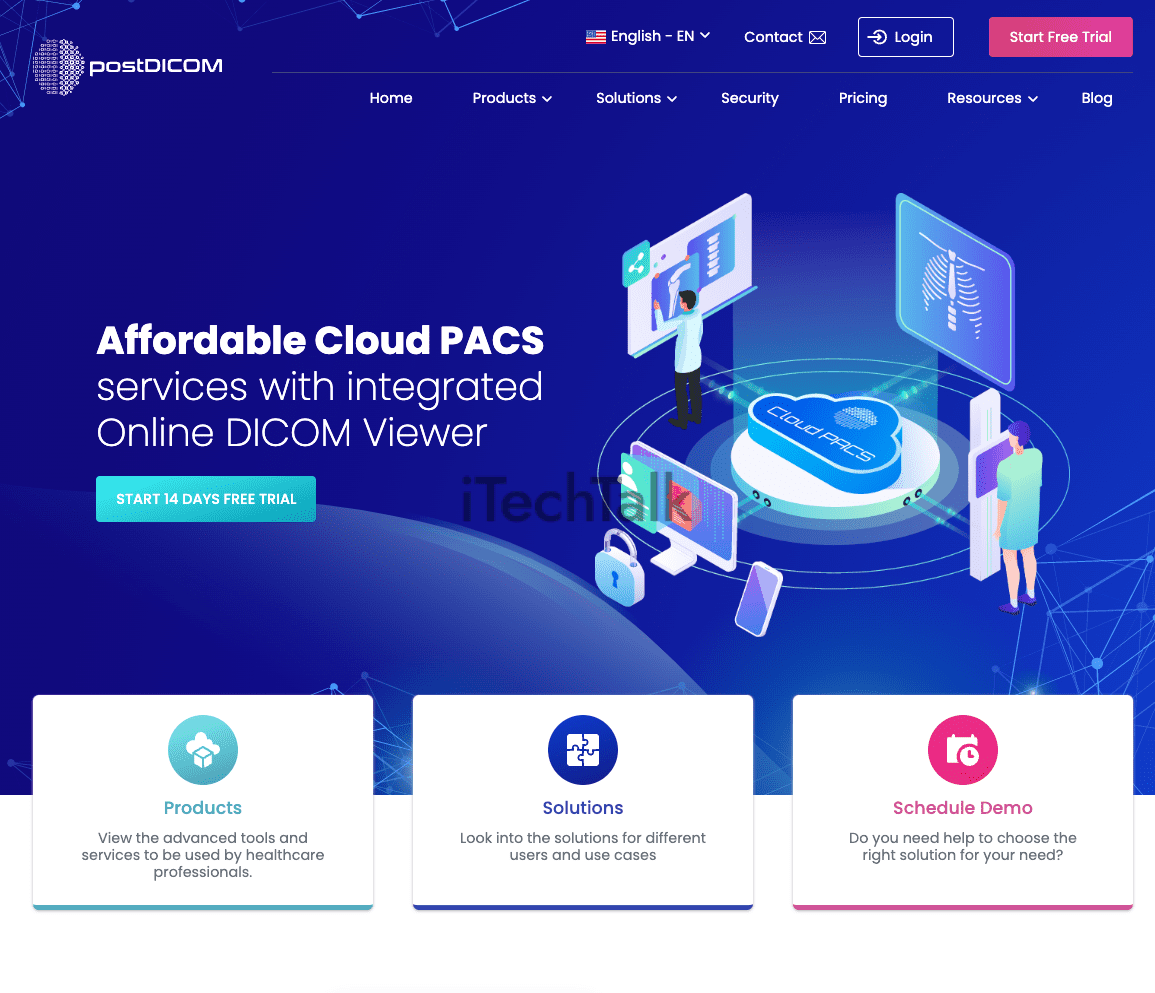 Miele-Ixiv
Miele-Ixiv makes it stress-free to convert DICOM images into multiple formats, like JPEGs and PNGs. In addition to the usual support for various formats and metadata, you can also burn CDs/DVDs and connect seamlessly to PACS/DICOM networks.
Miele-LXIV is a free and open-source DICOM workstation that runs on OsiriX. It also supports multiple languages.
SMILI
SMILI (Simple Medical Imaging Library Interface) is a DICOM library/program that allows users to process and convert DICOM files. It was created with the intention of being compatible with all platforms, including Mac OSX, Linux, and Windows.
The DICOM compatibility of SMILI ensures that all DICOM files handled by the program are properly validated and converted, resulting in a secure environment for all DICOM-related operations.
If you're experienced with Python scripting, you can extend SMILI's default functionality by using its command-line interface.
SMILI incorporates various open-source libraries and frameworks such as Qt for the interface, Insight Toolkit (ITK), and Visualization Toolkit (VTK).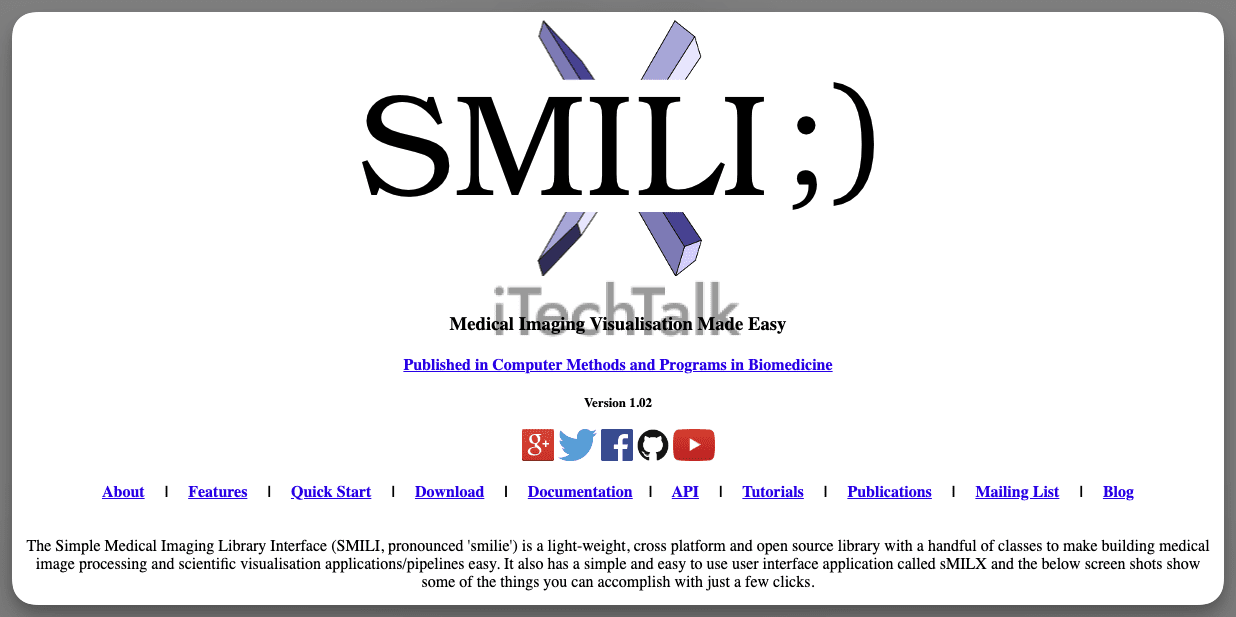 I hope you enjoyed reading about how to open DICOM files on your Mac. As you can see, you have plenty of options, some paid and some free.
If you have a medical student or doctor in your life that needs to open DICOM files on their Mac, please send them this article.