If you've ever mistakenly deleted an email, or worse, someone has deleted an email from your account, don't worry-it's possible to recover permanently deleted emails on your iPhone.
The easiest method to recover permanently deleted emails on an iPhone is to check your Trash folder. If your email was recently deleted, it may still be in your Trash folder and can be recovered with a few taps.
If the email isn't in your Trash folder, or if it was deleted more than 30 days ago, you can try to recover it from your email provider's server. This is a more complicated process, but it's worth a try if the email is important to you.
Finally, if you can't recover the email using either of the above methods, you can try to restore your iPhone from a previous backup or use a Data recovery service. All of this will be outlined below.
Are Permanently Deleted Emails Recoverable?
The ability to recover deleted emails from your iPhone will depend upon your configuration and settings, as well as how often you delete messages.
When you first set up your email account on your iPhone/iPad, you will be asked how often you want messages deleted. The options are "Never," "After One Day," "After Three Days," or "When I Delete."
"Never" means that your messages will never be automatically deleted from the server. They will stay on the server until you delete them manually. "After One Day," "After Three Days," and "When I Delete" all work similarly, depending on the timetable set by the name of the option.
Your email will be automatically deleted from the server after a specified time. So, for example, if you choose "After One Day," your messages will be deleted from the server 24 hours after downloading them to your iPhone.
If you have configured your email account to "Never" delete messages, then there is a very good chance that you will be able to recover permanently deleted emails. This is because the message will still be stored on the email server.
How To Recover Deleted Email From Specific Email Clients
There are plenty of email clients to choose from. Here is how to recover a deleted email from the biggest email providers.
Related Reading
How To Recover Deleted Gmail Messages
Emails you delete from your Gmail account are not permanently deleted immediately–they're sent to the Trash folder. According to Gmail policy, these emails will remain in the Trash for 30 days before being permanently deleted.
Here's a step-by-step guide on how you can retrieve deleted Gmail messages:
Log in to your Gmail account.
On the left side of the screen, you will see a list of folders. Click on the Trash option from that list. You might have to click More beforehand.
Once the trash folder is open, you can recover your deleted email by clicking on the checkbox to the left of the email, then right-clicking the email itself.
When the menu pops up, click on Move To, then Inbox.
Your email is now recovered. Check your inbox to confirm.
If it's been over 30 days since you deleted your email, you can always reach out to Google's support team in order to use the Gmail Message Recovery Tool. This tool was created for users who had their emails deleted because of technical difficulties.
Here's how you can use the Gmail Message Recovery Tool to try and retrieve lost emails:
Log in to your Gmail account.
Go to the missing emails support page.
Confirm that you've entered your details correctly, then Google will scan your account for deleted emails and provide you the possibility of restoring any older email if possible.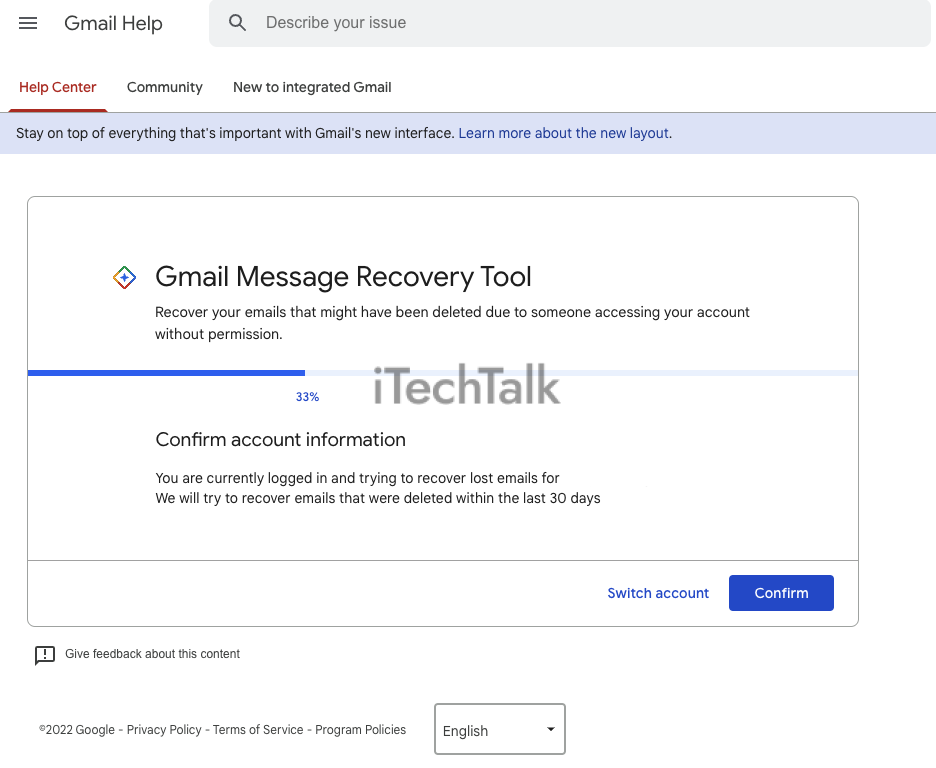 How To Restore Deleted Outlook emails:
Open your favorite browser and go to http://outlook.com/.
Open up the Deleted Items folder.
Click on the email that you wish to retrieve and select the restore option to move it back to your inbox.
To Retrieve Deleted Yahoo Emails:
Open your favorite browser and go to: https://mail.yahoo.com/
Provide your username and password.
Navigate to the Trash folder.
Click the email message you want to retrieve and select Restore to Inbox. This will move the email back to your inbox.
How To Recover Deleted Emails With Time Machine
With Apple's backup utility, Time Machine, you can easily recover any lost or deleted emails without using extra software.
To recover emails from a Time Machine backup:
Launch the Apple Mail app.
Click on the Time Machine icon found in the Menu Bar. Choose, Enter Time Machine.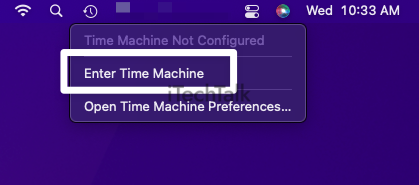 Go back as far in time as you need to in order to recover the email you deleted.
Once you find the email in question, click on Restore to recover it.
While you're free to use any backup software you'd like, Time Machine is probably your best bet since it comes pre-installed on all recent versions of macOS.
If you need to learn more about how to use Time Machine, here is a resource.
How to Restore Deleted Emails with Disk Drill
Data recovery software, such as Disk Drill, uses the fact that when you delete a file, it physically remains on your hard drive until new files overwrite it.
You can successfully recover a deleted Mailbox file created by Apple Mail on Mac, as long as you take prompt action and use a quality data recovery software application.
Disk Drill is highly recommended because it provides excellent data recovery performance. Plus, this software is easier to use than others of its kind.
To recover deleted emails using Disk Drill:
Download Disk Drill to your computer.
Select the Search For Lost Data button next to the system drive.
Wait for as long as it takes for the recovery process to finish.
Select all of the email files that you need to recover and click the recover button.
Pick which recovery directory you wish the files to be stored in, then click confirm.
With the Basic version of Disk Drill, you can get a free preview of all recoverable email messages. If you want to actually recover them, though, you'll need to upgrade to Disk Drill Pro.
Which one of the methods above helped you recover your deleted email? Leave me a comment and let me know.
Also, please share this article with anyone you know who needs to recover a deleted email.