Being an avid gamer myself, I know how difficult it can be to play older classic games on the Mac. It's unfortunately not easy or intuitive to do sometimes and often not even worth it.
However, I can't resist going back to my favorite games on my macOS device every now and again. Here is how to play 32-bit games on Mac for both intel-based and silicon-based Macs.
The Bad News About Running 32-Bit Games On Mac
Apple stopped supporting 32-bit applications in macOS Catalina, and the last macOS that supported them was Mojave. This means macOS Ventura, Monterey, Big Sur, Catalina, and M1/M2 Macs cannot run 32-bit apps or games.
Catalina was released in October 2019, and Mojave in September 2018, so any 32-bit apps or games will need to be updated if you want to continue using them on your Mac.
The only apps that will work on Ventura, Monterey, Big Sur, and Catalina are 64-bit ones. This usually isn't an issue as most popular software is now 64-bit. It's not good if you're trying to use a 32-bit game.
The latest Apple Silicon M1 and M2 chip Macs are also incompatible with 32-bit games or apps.
Related Reading
The Best Way To Check If Your Game Is 32 Bit Or 64 Bit
Here's how to determine if the game or app you want to use is 32-bit or 64-bit compatible.
To find your computer's model name and generation, go to the Apple logo in the top left of your screen. Then, select About This Mac > System Report.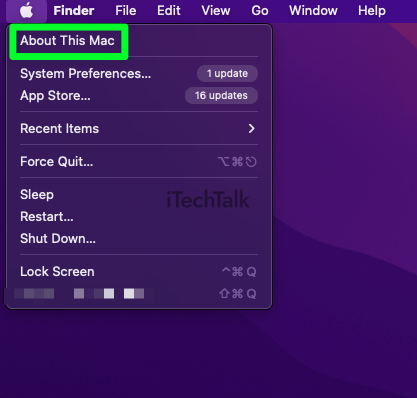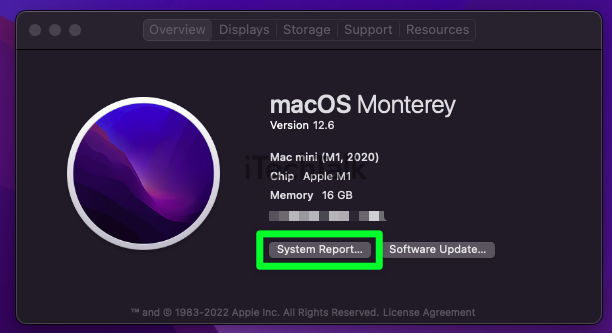 You will then be presented with a long list of data.
Click on Applications in the left side panel. You will then see all of the applications you have on your system in the right side panel.
Search for the game or app that you wish to play, and it will say if it is a 32-bit game or not.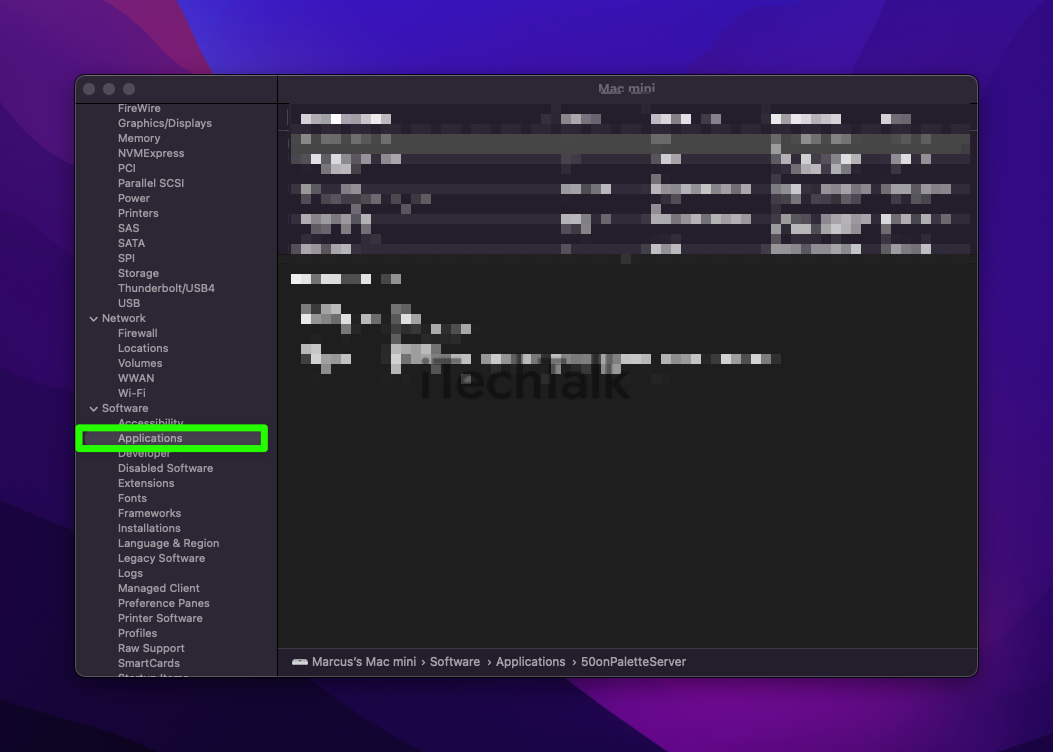 How To Play 32-Bit Games On an Intel-Based Macs
The only way to play 32-bit games on an intel-based mac is to install a virtual environment. This is true for:
Ventura
Catalina
Monterey
Big Sur
And Older
On Intel Macs, you can then run an older 32-bit compatible version of macOS, such as macOS Mojave.
This method allows you to run applications in 32-bit mode on a Mac.
You can use different virtual machines to play 32-bit games or apps, but not all of them are compatible with the latest versions of macOS, such as Ventura, Monterey, Big Sur Catalina, or M1/M2 Macs.
That's because some virtual environments (like Wine) are 32-bit applications themselves and don't work on newer operating systems.
Overall, the virtual environment that works best for your case is Parallels. This is the best way to install 32-bit apps on a Mac.
Parallels is available for a free trial so that you can see the benefits firsthand.
Parallels is now so well integrated with macOS that you can launch 32-bit apps from the Dock just as if they were installed natively on your Mac.
To play 32-bit games with Parallels:
Visit the Parallels Website. Click on Try Now to start your free trial.
Follow the on-screen prompts to download Parallels to your Mac.
Once you have successfully downloaded Windows 11 via Parallels, sign in to your new Parallels account.
You can now open your favorite browser and download 32-bit games to play on your macOS device.
How To Play 32-Bit Games On A Silicon-Based Mac (M1 & M2)
Running 32-bit games and apps is more complicated on M1 & M2 Macs compared to Intel Macs.
There is no way for a silicon-based Mac to run an older version of macOS. Also, Boot Camp is only available with Intel-based Macs.
The best way for you to play a 32-bit game on your Mac is to use Parallels. There is a catch, however.
Because of the M1/M2 Mac's infrastructure, you are limited to running only an ARM-chip compatible version of Windows 10 and 11.
What this means is, you can only play 32-bit games on your Mac that run on an ARM-chip-compatible version of Windows.
So to play a 32-bit game on a Mac, download Parallels like you normally would, then make sure the game you want to play is an ARM-compatible game that works with your Silicon device.
An additional warning: Because Windows ARM M1/M2Macs can't run 32-bit apps perfectly, not every game or application will work with your silicon-based device. There are no guarantees with M1/M2 Macs playing 32-bit games.
Hopefully, you're not too disappointed learning how difficult it is to play your favorite 32-bit games on your Mac.
More Ways To Play 32-Bit Games On Your Mac
Use BootCamp
Another option to play 32-bit games is the BootCamp installer. BootCamp functions like an emulator where you can download and install Windows OS games onto a Mac.
The only disadvantage of this method is that it can only run Intel-based Macs and not silicon-based Macs. If you have an M1 or M2 Mac, you will not be able to find Bootcamp.
Note: Before attempting to download Windows 10 on your Mac, double-check that the requirements below are met. You'll need at least 16GB RAM and 64GB free storage. Additionally, have the ISO file downloaded and be prepared for more installation steps.
Here is how to use BootCamp to play your 32-bit games:
Use Spotlight to search or BootCamp Assistant.
Create a Windows partition by following the onscreen instructions. You may be asked to insert a USB drive into your Mac, which will be used to create an installation disk.
Your Mac will restart and showcase the Windows installer. If asked where you want to install Windows, choose the BootCamp partition.
Make sure all unnecessary external devices are unplugged, then click Next.
To install Windows, follow the onscreen instructions.
Once you have Windows installed on your Mac, you will be able to play your favorite 32-bit games.
Download CrossOver
Crossover is similar to Parallels, except it allows you to download Windows apps directly onto your MacBook.
Not only that, but many users choose CrossOver because it's much cheaper than Parallels.
This software does not work as an emulator but instead translates Windows commands to MacOS commands. However, you can choose whichever option is best for you.
Crossover can only be used with Intel-based Macs.
You can download and install the Crossover software from the official site. Once the software is downloaded, simply follow the prompts to run and then play your favorite 32-bit games.
CrossOver is a one-time payment of $74.00. A free 14-day trial is available.
If you have any questions or comments, please leave them below.
Also, if you know someone who wants to play a 32-bit game on their Mac, please send them this article!