All of our devices are getting more and more connected by the day. That goes double for our iPhones. There are now ways to stream audio from PC to iPhone, and it doesn't take a rocket scientist to figure out how to pull it off.
Today, I'm going to show you multiple ways of doing this. Some of these ways are free, and some of these ways are paid.
Using AirFoil To Stream Audio From PC to iPhone Or iPad
Airfoil is an application for both intel-based Macs and for Silicon-based Macs (not available for Windows). This app lets you stream the audio from your computer to any device that has Airfoil Satalite connected to it (such as an iPhone).
Airfoil is one of the best and most popular ways to stream audio from your PC to your phone.
Step 1: Download Airfoil To Your Computer
The first thing you need to do is download the Airfoil software to your computer. Visit rogueamoeba.com and click on Free Download.
Read the on-screen instructions and click Install.
Once the software is downloaded to your computer, click Next to open it.
The interface itself is very minimal and easy to understand.
Step 2: Download Airfoil Satelite On Your iPhone
Open the App Store on your iPhone and search for "Airfoil Satelite." It should be the first result that pops up.
Tap on Get to download the app to your phone.
Step 3: Change The Source
Once the app is downloaded to your phone, open it.
Like the desktop app, the mobile app is minimal and easy to understand.
Open the Source drop-down Menu to find all the audio devices you can stream to your device.
You can also see what is currently playing by tapping on the Now Playing tab.
The audio source you choose on your phone will be reflected on the desktop app.
You will also be able to control the volume of your audio from your phone and on the desktop.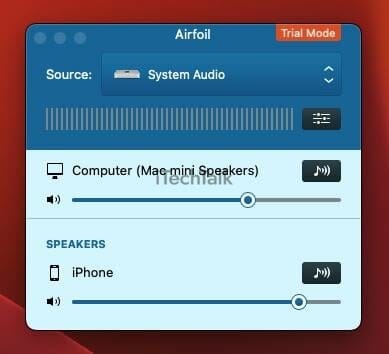 The Difference Between Trial Mode And Pro Mode With Airfoil
The trial version of Airfoil gives you all of the features found in the full version. The biggest downside is that a noise will be overlaid on the audio playing through airfoil after ten minutes.
You will have to stop your audio and then restart it to reset the trial.
To prevent this very annoying occurrence, you will have to pay for the full version of the app, which is $35.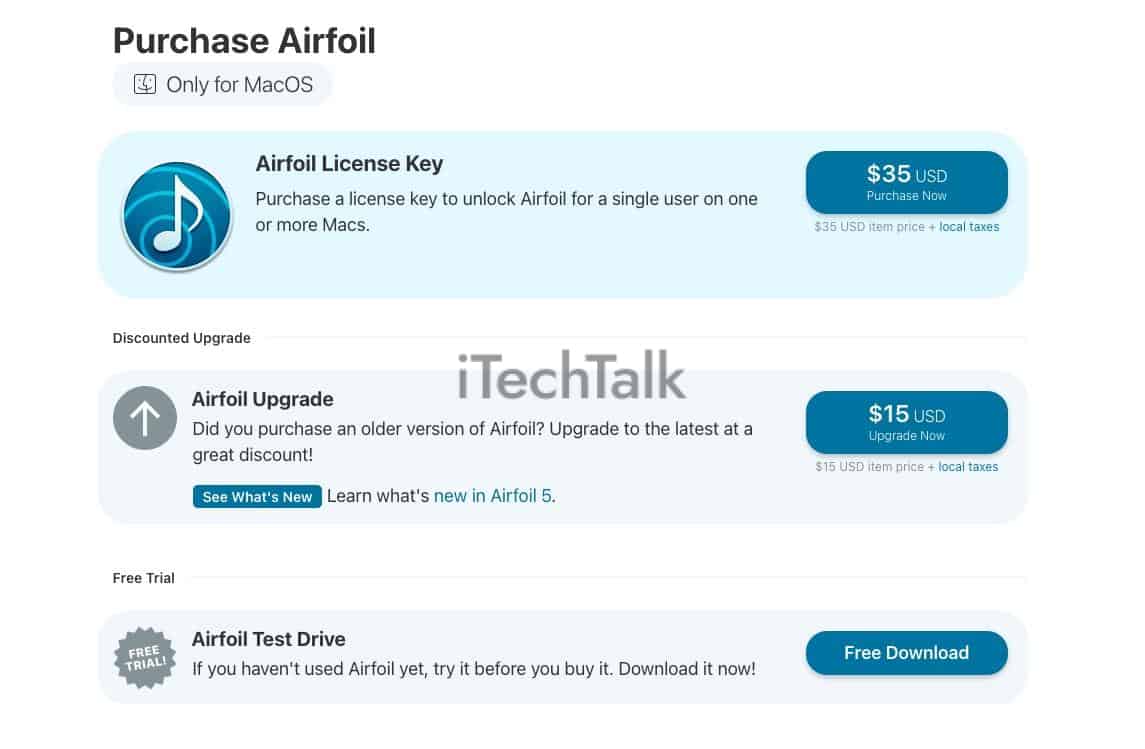 Related Reading
How To Stream Audio From iTunes To Your iPhone
One of the easiest (and Free) ways to stream audio from your PC to your phone is through iTunes.
Step 1: Download iTunes
If you don't already have iTunes downloaded to your computer, then visit this link to download it.
Just follow the onscreen instructions and once iTunes is downloaded, move on to step two.
Step 2: Activate Home Sharing
The main feature that will allows you to stream audio from your PC to your phone is called Home Sharing.
To activate this feature, go to File > Home Sharing > Turn On Home Sharing.
You will be prompted to enter your Apple ID. Enter your information, then click on Turn On Home Sharing.
Step 3: Activate Home Sharing On Your iPhone
The last step is to establish the Home Sharing connection with your iPhone.
Open your Settings App, scroll down and tap on Music.
At the bottom of the Music page, you will find the Home Sharing section. Tap Sign In. Tap Sign In again when prompted.
Back on the Music app, go to your Library, and tap on Home Sharing. You can now play audio from your PC to your iPhone.
Other Apps To Stream Audio From Your Computer To Your Phone
AirDroid Cast
AirDroid Cast is a screen-sharing and controlling tool that promises a powerful and easy-to-use experience.
This app is designed to help share your screen during multi-attended meetings and online training and teaching. It's also used for game streaming.
Additionally, you can stream your audio from your computer to your mobile devices.
You can download the free version of AirDroid Cast, or pay up to 3.49 per month for the premium service.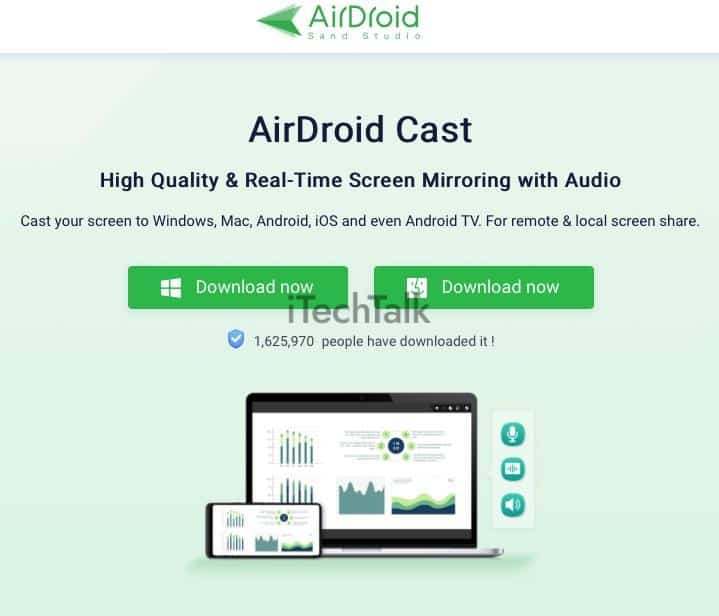 TuneBlade
TuneBlade is a simple tray utility capable of streaming audio from your computer to AirPort Express, Apple TV, and iOS devices.
TuneBlade is known for having minimal lag time, uncompressed CD-quality sound, and a remote control on your iPhone to adjust your audio at any time.
You will be able to stream audio from your PC to your iPhone with the free version, but the streaming will stop every ten minutes. To remove this limitation, you will have to purchase a license for the full version for $9.99.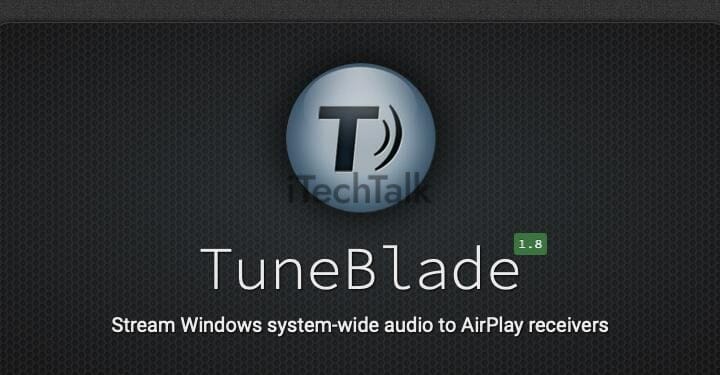 Spotify
Did you know that Spotify allows you to easily airplay audio from the app to any device, including your iPhone? This works for both Windows and macOS.
To do this, open up the settings in Spotify. Tap on Devices.
Under Connect To A Device, tap on the Devices Menu.
Tap on the Airplay or Bluetooth button to find the list of available devices you can stream your audio to. You can stream audio from your PC to your device and vice versa.
I hope you enjoyed reading about how to stream audio from PC to iPhone. Which way do you prefer? Leave a comment and let me know.
Also, please share this article with anyone you know who needs to share audio from their computer to their iPhone.